EXTREME MEATPUNKS FOREVER's third episode brings eldritch horrors, interpersonal conflict
Fight facism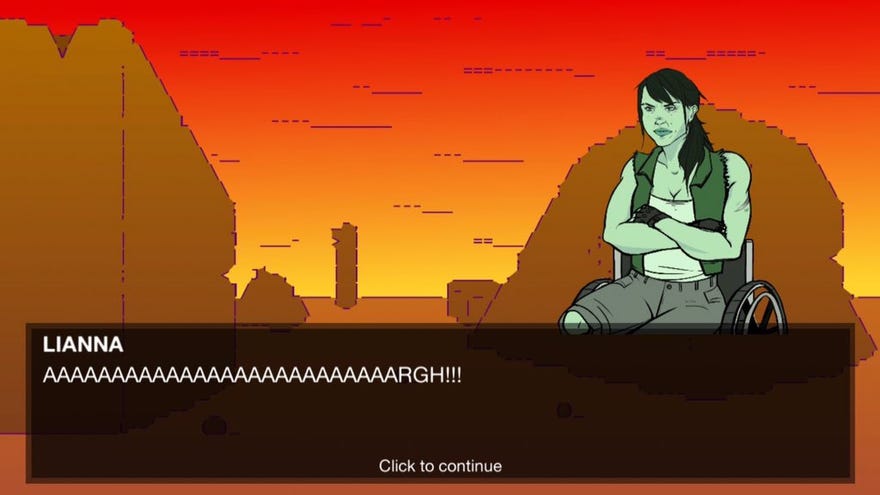 Gooey mech brawler EXTREME MEATPUNKS FOREVER was always going to capture my heart. Its first two episodes set the stage, introducing a shining central cast of messy, queer heroes and a killer premise: sometimes you just gotta hop in a big ol' gore sack and pummel some fascists.
These opening episodes deftly wove together a world where these four protagonists were always under attack, and yet always able to fight back. They skilfully mingled hardship with hope, albeit a ragged, desperate kind. The recently-released third episode, INFINITE DESERT HELLZONE, leans harder into the struggle, with our heroes facing the reality that they've lost their homes and fighting amongst themselves.
Having laid the worldbuilding groundwork earlier, this episode can also introduce NPCs like the faceless eldritch horror who runs a roadside blood store, and Ed, who wants to destroy the sun. With them, they bring new details about this surrealist and yet all too familiar world, and like the four main characters, each has their own voice with which to deliver the details.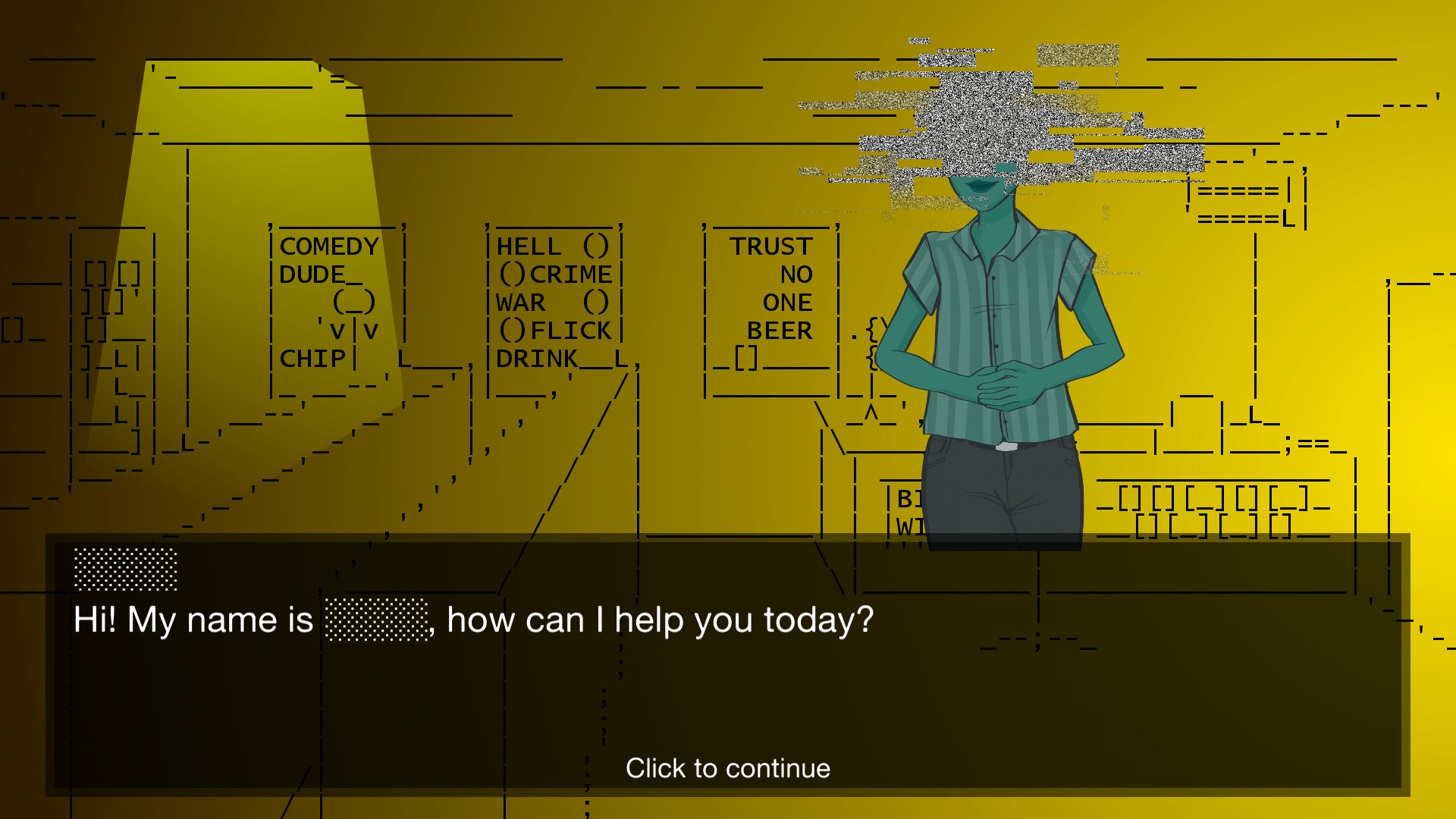 No, there's no actors involved, but every line of MEATPUNKS' visual novel elements is a masterclass in conveying tone and personality through the unique grammar that's grown up in the internet era of text-based communication. Brad's dialogue is particularly apt; he communicates so often in memes but never feels gimmicky or forced, because that's just one of the ways in which people can and do express themselves in reality.
Neither does it feel jarring when, in episode three, he turns off the jokes to stand up for himself in an altercation with another character. Instead, it's a reminder that these characters are multifaceted. Brad isn't just here to be comic relief. He's fighting for his rights just like everyone else. Sometimes that means rigging up in a blood-filled meat suit to throw down with a Nazi, but other times it just means trying to communicate with well-meaning but stubborn companions. And sometimes, as INFINITE DESERT HELLZONE makes clear, the latter is harder.
As ever, all this combination of levity and realness plays out under a gorgeous ASCII art sky, with one of my favourite video game soundtracks to date pumping up every drawn out scrap of a fight. Episode four is expected on Thursday the 16th of August, and you can buy the whole season on itch.io for $9 now.