Punbetter: Failbetter Launch Narrative Game Fund
Dragon's Den without the gits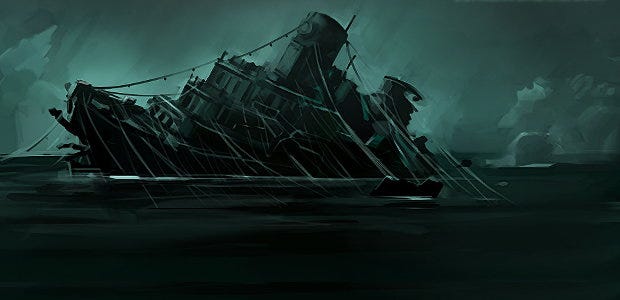 Failbetter Games have found fame and fortune with Fallen London and Sunless Sea, and now they've started helping other folks in the narrative games lark. For fun and profit! They've already helped fund Harry Tuffs's A House of Many Doors, but today formally announced Fundbetter. It's a funding initiative for folks who want to make small narrative games and interactive fiction, fronting them cash in return for a cut of profits. You know, it's funding. Money stuff. Like Dragon's Den but without the gits.
Failbetter explain their ideas in a blog post:
"We want to pay our luck forward, and support game designers and writers from all kinds of backgrounds: first-timers, veteran game makers, LGBT+ and black and minority ethnic creators, people whose backgrounds are in linear fiction, theatre, radio, TV and film.

"We're open-minded on the meaning of 'narrative' and 'game,' though we're most excited by text-centric projects. Your idea could be a game with a strong linear storyline; a choice-based narrative using Twine or a similar technology; a piece of parser-based interactive fiction; a card game where story emerges from the mechanics; or a dozen other things we haven't thought of."
They've clearly got a good eye for narrative, so it'll be interesting to discover what'll happen when they turn that to games they'd like to see made.
The Indie Fund has a similar 'indie devs done good help others get a foot up' dealio, and has backed some interesting stuff.
If you have an idea you'd like funding for, or want to read the small print, the Fundbetter page explains it all. Things like: Fundbetter wants devs to keep the rights to their games, unlike conventional publishers who often try to wangle 'em.