Fallout 4 Trademark Filed, Maybe Might Be A Real Thing
Trademark filed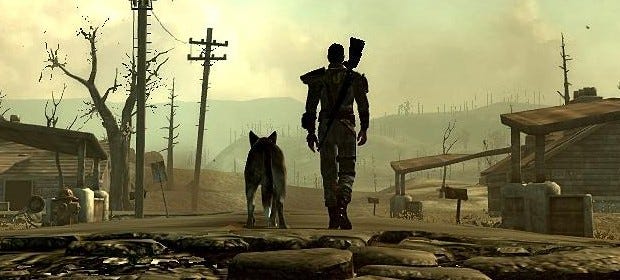 Alec covered the recent Fallout 4 rumours last week, prompted by this supposed teaser site. Reddit detectives suggested it might be fake, but this weekend brought another notch for the maybe-it's-real column. Bethesda have now trademarked Fallout 4 in Europe.

As spotted at All Games Beta, the trademark was filed on the 14th of November. Now, this doesn't necessarily mean anything. It makes sense to trademark games you think you might make. The timing however, given the recent rumours, is reason to think there might be another post-apocalypse on the way.
If there is, it seems likely it would be first revealed at the Spike VGX, the recently rebranded VGA awards, which are a disaster of taste and decency but often play home to big game announcements.
If there is a new Fallout game coming, I'm betting it's running in the same engine as Skyrim, that it's a lengthy singleplayer RPG and that it's set somewhere in North America. That's good, because that's pretty much exactly what I want from Fallout.
My biggest hope is that they find something new and interesting to do with that post-apocalyptic landscape. You can do that with Elder Scrolls by going to a radically new place - the snowy mountain ranges of Skyrim, for example - but I wonder if it's harder to do when you're tied to real world locations. What ruined landscape am I not already bored of, which provides all the things a game needs?
I'm going to go for... Chicago. No, wait, Adam tells me that was where Fallout Tactics took place. Alright, well, it's doomed then. Shut the series down. Or it'll be set in Hull.