Fallout 76 sets its pre-order beta folk loose on the wasteland October 30th
War. War doesn't change much in late beta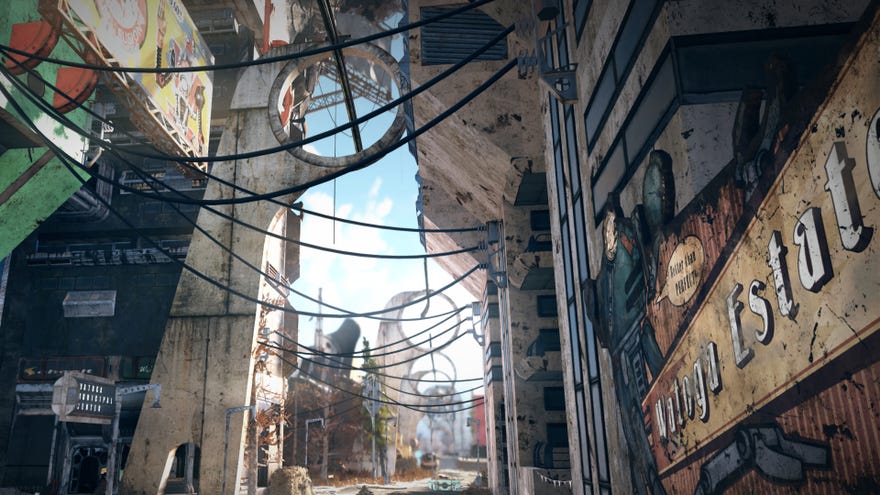 The radioactive wasteland of any Fallout game is a dangerous place, and twice as deadly for those who go in early. Those who pre-ordered Bethesda's multiplayer spinoff Fallout 76 on PC (or PS4), can dive into post-apocalyptic West Virginia on October 30th, two weeks ahead of its November 14th launch date. Expect bugs, server issues and occasional nuclear explosions - par for any beta, really. Below, Fallout 76's intro doing double duty as a new trailer.
The cutely-acronymed 'Break-it Early Test Application' starts a week earlier for Xbox people, as Microsoft have apparently forsaken us. The beta roll-out is a little more complicated than you might think, so check out Bethesda's official FAQ page here for details. While the beta version will effectively be the full game and Bethesda hope to carry early saves over to launch, the testing servers won't be up 24/7. Instead, they'll be stress-testing in limited sessions at peak times to see how well the game's servers will stand up to the launch-day crush.
The beta will be a honking great 45 gigabyte download, which you'll be pulling from the digital ether via the Bethesda Launcher, which you can find at the bottom of the FAQ. Right now it's not available for pre-load, but Bethesda should be providing the option in the run-up to launch. The beta will only be available for those buying from certain Bethesda-approved stores (as listed here), or just direct from Bethesda themselves.
As interesting as Fallout 76 is, I'm not an especially social sort, so probably won't be diving into this one at launch. Fortunately, for those of us wishing for a more story-driven Fallout adventure, we won't even have to wait until the 30th. Fallout: New California, arguably Fallout: New Vegas's biggest and most ambitious mod, is still due for release on October 23rd, bringing a whole mess of new locations, characters and explosions to Obsidian's wasteland.
Fallout 76 launches on November 14th, and the pre-order beta opens its vault doors on October 30th. You can find it on Bethesda's own store for £50/€60/$60. Still got Fallout-related questions? Our man Dave Irwin assembled this handy Wot-We-Know guide shortly before dying from radiation exposure. Don't worry - he respawned.