Fallout Online Lawsuits Ended?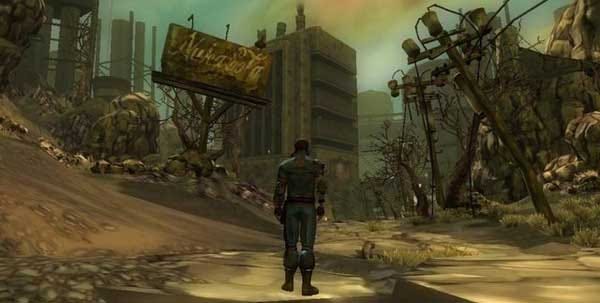 Duck And Cover reports that Bethesda have dropped their lawsuit against Interplay. (Interplay were suing Bethesda back for something or other, so we can assume that is over too.) Anyway, the long and the short is that Interplay are now able to press ahead with their Fallout MMO, assuming this is true... There's still a long way to go before "Project V13" (pictured) becomes a playable Fallout Online, of course, but it's looking hopeful.
Hard to say whether this is actually good news, of course, not least when Fallen Earth is making already making so much headway on its own ruined future-earth MMO. We've got an interview coming up with them, come to think of it. And some other interesting apocalyptic fact-treats in the pipeline. Stay tuned, I'll go fill my wheelbarrow up with words, straight from the coalface of news.