Find out how Mobius Digital wrote the story of Outer Wilds in this great podcast
A treat for interactive fiction fans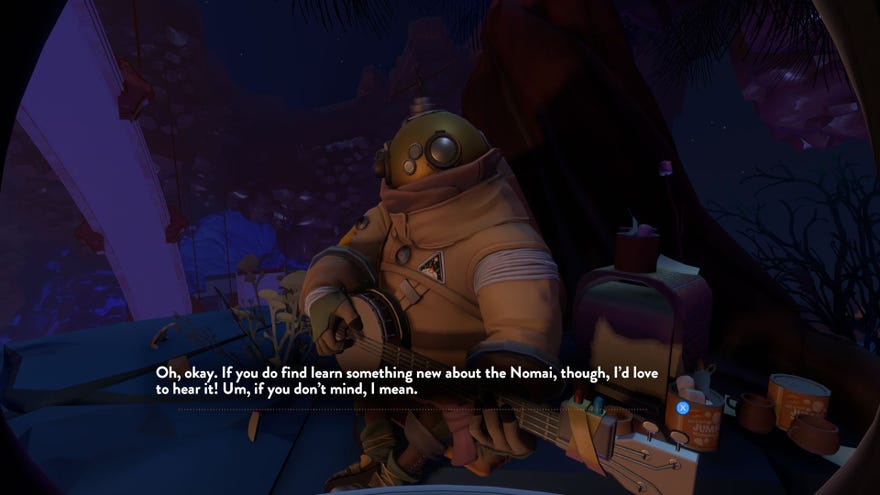 One of my recent quarantine comforts has been listening to The Writing Life podcast, which is produced by the National Centre for Writing over in Norwich. It's mainly aimed at writers and people looking to get their books published and stuff, but occasionally they chat to video game folk as well. They have a great interview with Inkle's Jon Ingold on there, covering everything from their Sorcery games and 80 Days right up until just before the launch of Heaven's Vault, and more recently they had a chat with Mobius Digital's Kelsey Beachum about our 2019 game of the year, Outer Wilds. The latter is a particularly great listen, especially if you've ever wondered how the game's winding, go-in-any-direction narrative came together and avoided giving away its deepest secrets by accident. I promise it's a good 'un.
Read the rest of this article with an RPS Premium subscription
To view this article you'll need to have a Premium subscription. Sign up today for access to more supporter-only articles, an ad-free reading experience, free gifts, and game discounts. Your support helps us create more great writing about PC games.
See more information