Five Nights at Freddy's movie coming from Home Alone director Chris Columbus
Murderous bears finally get recognition from Hollywood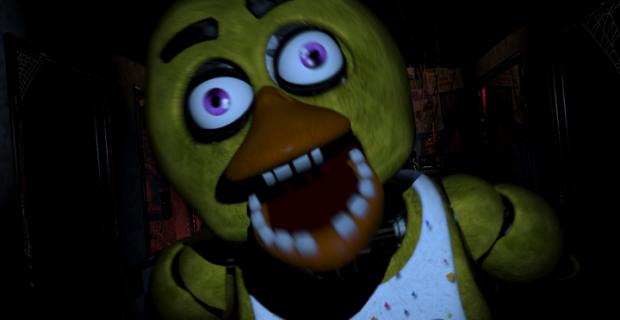 Horror is one of my great obsessions. Comics, movies, literature, I don't care what form it comes in as long as it has a chance of scaring me half to death. But what about films based on games? At this point, those of us who occupy the obscure section of the Venn diagram of life that includes fans of horror game-to-movie conversions are so artistically starved we're practically skellingtons. Having said that, Silent Hill was alright, I suppose.
Perhaps a movie adaptation of Five Nights at Freddy's can nourish us. Blumhouse, the studio that most recently garnered critical acclaim for Get Out, following earlier spooky success with Paranormal Activity and Insidious, acquired the film rights about a year ago, and a tweet has revealed that they've given the director's chair to Chris Columbus.
The veteran director, who is perhaps best known for his work on the first two Harry Potter movies, was also at the helm for a lot of nineties comedies, including Mrs Doubtfire, Home Alone and probably the most ridiculous Christmas movie ever, Jingle All the Way. It's unclear at this point whether his adaptation of FNAF will include an ageing Arnold Schwarzenegger fighting middle-aged women in a toy store, but if it does, they've sold at least one ticket for opening night.
Having said that, Chris Columbus' writing credits involve a number of iconic kid-friendly movies, including the awesome Goonies, and FNAF has been wildly popular with younger gamers. It remains to be seen just how he'll approach the surprisingly story-rich universe of the FNAF games, and just how family-friendly the results will be, but you can definitely color me intrigued.