Forbidden: Drakensang: River Of Time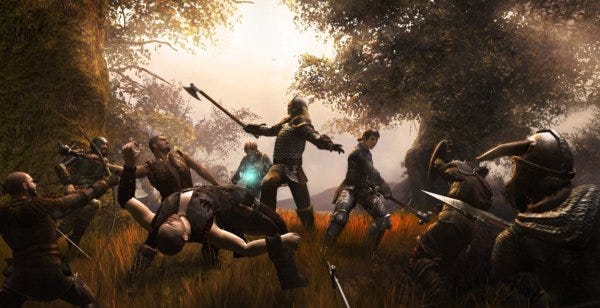 Germanic RPG Drakensang - which we last spoke about just here - has a prequel, River Of Time, but it's not available in the UK, so I can't (easily) play it. That makes me sad. Why would I want to play it? Well, because plenty of people are beginning to point out that it's a pretty, full-blown, and mechanistically interesting RPG that has released at just $20. Sure, it might sit well into the hard betrodden realm of fantasy RPG standards, but I fear no dwarf-quest - why wouldn't I want to take a look?
So anyway, I suppose I will throw this one out to the comments? Is River Of Time any good, Internet? I believe Americans and Europeans can get it on Steam? Is anyone playing it?