Forget Pixels, Here Are Some Good Films About Games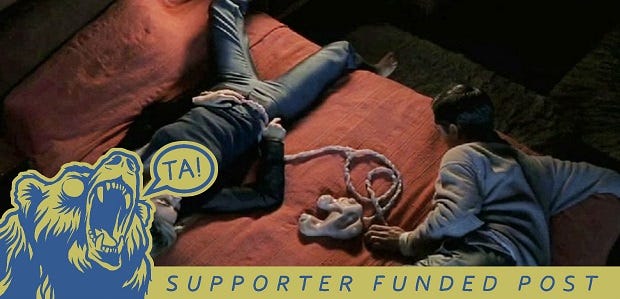 Innocently browsing the internet yesterday, I was hit with an aggressive reminder that there is a new Hitman movie coming to cinemas this year. During the tiny teaser trailer, a helicopter crashed into an explosion. It's not the Hitman film I'd want to see but I'm not convinced there's any Hitman adaptation I'd want to see. Something along the lines of Le Samouraï Chauve maybe. I sure as heck don't want to watch an actor crouch-walking through corridors and stealing peoples' clothes. Hitman's world may look fairly convincing but its rules are abstract. Act them out and you'd be exposing just how abstract they actually are.
Here are some films that actually understand games.
Read the rest of this article with an RPS Premium subscription
To view this article you'll need to have a Premium subscription. Sign up today for access to more supporter-only articles, an ad-free reading experience, free gifts, and game discounts. Your support helps us create more great writing about PC games.
See more information