Fortnite Showtime challenges: Ice cream parlour location, Trucker Oasis location, Frozen Lake location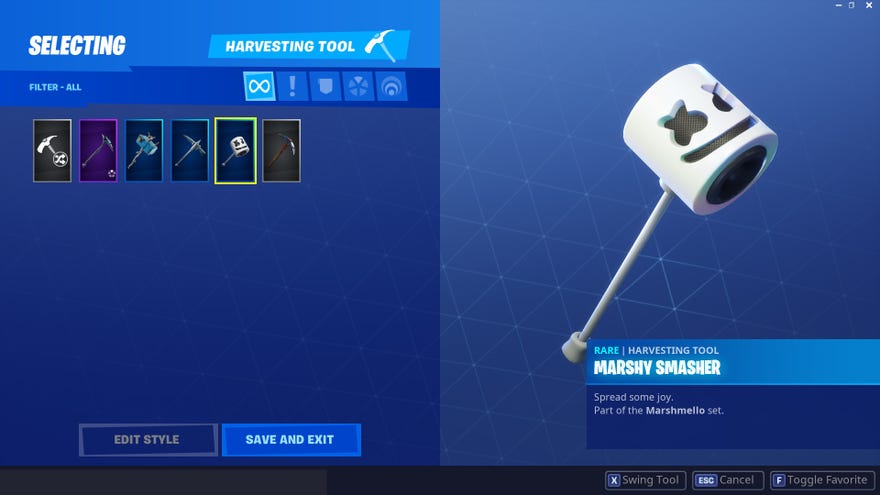 Well this was a bit of a surprise. There's a surprise gig on at the moment. If you want to get in on all the goodies, you'll need to follow some very specific steps. This guide will take you through the entire Showtime challenges list, with step by step instructions of what to do.
Fortnite Showtime challenges guide
Please note that this page is for a challenge that is no longer active in Fortnite. For a full list of currently active challenges, please go to our Fortnite week 6 challenges page.
With the game being the global sensation that it is, there's a lot to learn about not only getting that all-important "Victory Royale", but also the changes to the map as the seasons progress, and the challenges you can seek to complete. Head over to our Fortnite guide hub for every single thing you need to get started. Alternatively, you can head back to our Fortnite week 6 challenges guide for an overview of all the weekly challenges for this Season in Fortnite.
Note that the map above is colour coded. Red circle with black outline is where the gig venue is for Marshmello. The yellow circles are where you need to use the Mellow Dance. I'd also recommend you do this in the Team Rumble LTM.

Poster locations
There's actually multiple posters scattered throughout the map and they're not very hard to find. Look to any urban area on the map that would normally be populated, such as Retail Park, Paradise Palms, or even the abandoned Motel north-east of Pleasant Park pictured in the image above to find one. Simply search it to complete that step of the challenge. Note that you only need to search one poster to complete the challenge.
Marshmello's concert venue
As the posters indicate, the concert begins at 2pm on 1st February 2019. There's no current indication of how long this will last, but I'd imagine not for very long. Simply arrive at the venue to unlock the Keep it Mello dance for the next games, where you'll then need to perform that specific dance at several locations. Make sure you equip it before venturing into your next game.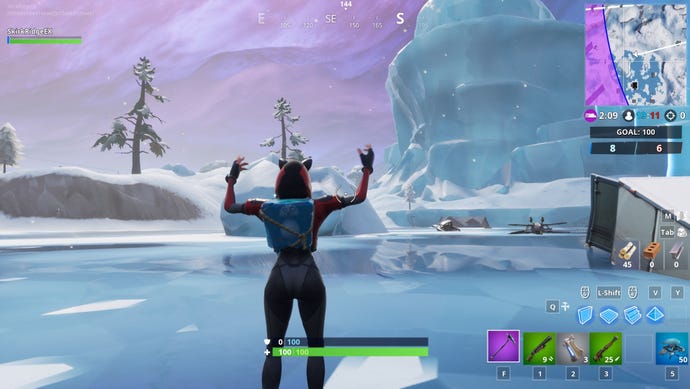 Ice Cream Parlour, Trucker Oasis, Frozen Lake, Keep it Mello dance locations,
There are three dance locations you now need to perform the Keep it Mello dance on the map. One is the Frozen Lake just north of Polar Peak. Dance anywhere for this one to pop. The second one is the SoFdeez ice cream parlour which is just to the south-west of the race course near Paradise Palms. You will need to enter the shop and dance in order for it to count. Finally, the road leading to Lucky Landing from Paradise Palms has a place called Truck 'n' Oasis, which again needs you to do the Keep it Mello dance inside the truck stop.
This concludes our Showtime Challenge guide, but there's plenty more challenges to complete in Season 7. Week 9 also brought with it another challenge with dancing locations that aren't immediately obvious so go ahead and check out our Sundial location

Giant metal dog head location guide for the specific locations you need to dance on.