Found Footage: DXHR The Missing Link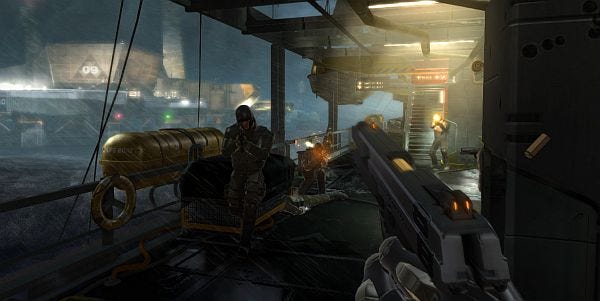 The kerrrrayzeeeee hi-jinks of Adam 'Elbows' Jensen are set to continue very soon, with the impending The Missing Link downloaderised content injection. What mad scrapes and hilarious misunderstandings will our man with the facially-implanted sunglasses get into this time? Well, let's have a little look, as Eidos Montreal's Lead Narrative Designer Mary DeMarle narrates a five-minute taste of the new, ship-bound corridors, staircases and security control rooms Elbows is due to explore.

I can only apologise for the presence of Xbox controls in that video. I bet there won't even be any Xboxes in 2027, just thought-controlled tablets. And PCs. Of course PCs.