Foundering: Lost Planet 3 Delayed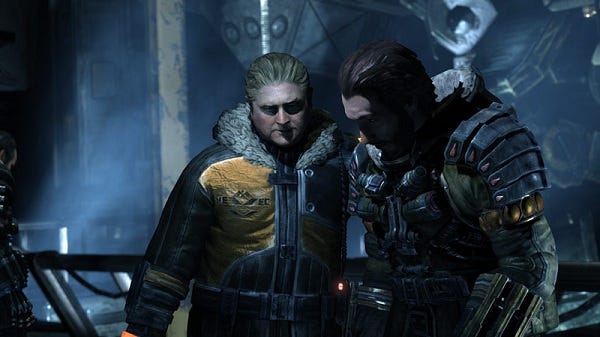 Capcom have found a new way to announce a delayed release - send out a press release that is written as if it were a travel brochure. For younger readers, allow me to explain that travel brochures were a collection of pictures of holidays that people dreamed of and couldn't afford before Google Earth existed and everybody just looked at that instead. They always smelled slightly toxic. Capcom's travel brochure is actually advertising computer games but says things like: "For the more adventurous traveller why not embark on the trip of a lifetime to E.D.N. III...brave the extreme and unpredictable conditions as Lost Planet 3 arrives on August 27 in North America and August 30 in Europe." To which I say, 'that sounds like a terribly dangerous holiday' before adding 'wasn't Lost Planet 3 supposed to come out in June'?
From June to August and why? Because of reasons, that's why, and in this case they are 'business reasons'. The press release does demonstrate that, if nothing else, Capcom have mastered the art of neatly staggering their summer releases. Dragon's Dogma: Dark Arisen in April, Resident Evil Revelations in May, Remember Me in June, Ducktales Remastered in, er, 'summer', and Lost Planet 3 in August. Ducktales is set for July, surely?