Friendly Rear: Enemy Front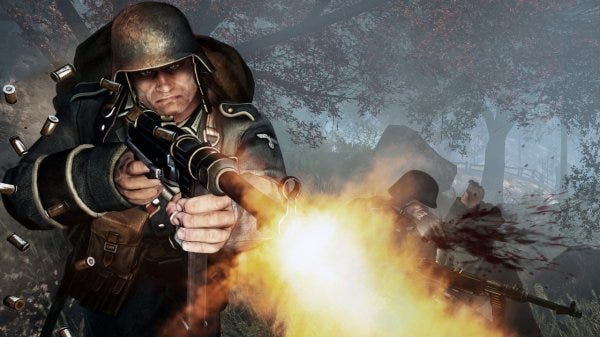 City Interactive have sent word of a new "gritty" FPS called Enemy Front. They explain: "Enemy Front is the realistic tale of a hardened soldier dropped behind Nazi lines to engage in dynamic, diversified missions ranging from quick skirmishes, espionage assignments, and sabotage activities." The game is being developed jointly by studios in UK and Poland, and is designed by Stuart Black, who worked on the popular console manshooter, Black. It's using CryEngine 3, which apparently allows "fully destructible maps that reflect the damage from every bullet fired and every grenade tossed". So that sounds handsome. I've posted three more screenshots of angry or dying soldiers below.
Enemy Front will shoot Nazimen in 2012.