The RPS Advent Calendar, Dec 3rd
Worlds await you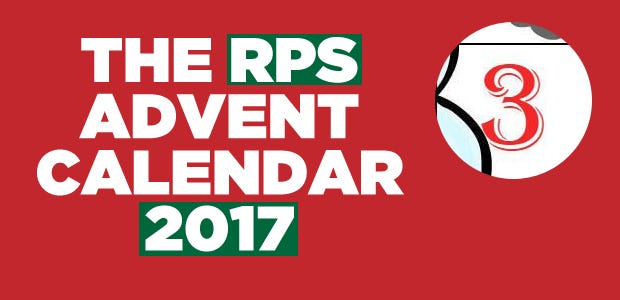 The hunt for the games of the year continues. Whole new worlds wait behind the third door...
It's Torment: Tides of Numenera!
Matt: It's possible that one of my most memorable gaming moments was a product of chance more than design, but Tides of Numenera is smart enough that I can justify believing that isn't the case.
I was in my first dozen hours of the game, and my party contained the maximum of four characters. One of those was a little girl who I'd found huddled in a ruined house, trying to sequester herself away from a bunch of thugs. I saved Rhin and took her in, despite her being a liability in every confrontation I got into. At one point I decided enough was enough, that she'd be safer if I sent her away - but her reaction when I told her it was time for her to leave made me reconsider.
A few hours after that, I got the chance to recruit a deadly assassin into my group. It was an opportunity I couldn't pass up, so I gritted my teeth and told the girl she had to go. Rhin ran off, crying - directly down a passageway marked by hundreds of handprints. When I examined them, I learnt that they were the last marks of hundreds of souls who'd come to that spot to end their lives. I followed the tunnel to its end, where I was horrified to see it open up into a sheer drop from a cliff face.
I went straight back to the ruins where I'd originally found her, and was relieved to find her back amongst the rubble. It was near the start of the year when I played Tides of Numenera, but I vividly remember the ninth world as a setting, where millions of years of history and technology from ancient societies create space for anything imaginable to happen. I remember the game's philosophical exploration of concepts from justice and the self through to the metaphysical. I remember the decisions I was forced to make, which sometimes made me question my assumptions about right and wrong.
But most of all, I remember that moment with Rhin.
Head back to the calendar to open the door to another of 2017's best games.