Garth Marenghi's Darkplace is still the one of the best TV shows ever made
MI8 pulled the plug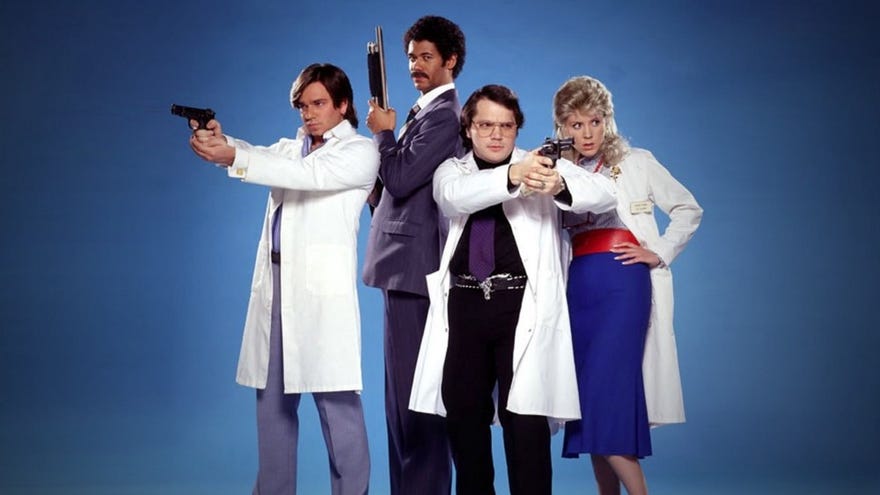 I cannot honestly tell you why, but last night I decided to watch the first episode of Garth Marenghi's Darkplace, and ended up watching four in a row. This was after watching several episodes of The Sopranos. Darkplace is a surprisingly natural chaser to a mostly serious, violent drama about the mafia.
Darkplace is a six episode comedy show that originally came out in 2004 on Channel 4. It is presented as a rerun of some episodes of a lost, low-budget horror show from the 80s, written by and starring cult horror author Garth Marenghi - a sort of Twilight Zone rip-off set in a hospital. The show as it aired in 2004 frames this as a totally real archival treasure, and there are occasional talking heads discussing the making of Darkplace from Garth and his publisher Dean Learner.
To this day it is, and I cannot overstate this, one of the funniest things ever created by god or man.
Read the rest of this article with an RPS Premium subscription
To view this article you'll need to have a Premium subscription. Sign up today for access to more supporter-only articles, an ad-free reading experience, free gifts, and game discounts. Your support helps us create more great writing about PC games.
See more information