Get Bridge Constructor Free (For A Positive Click)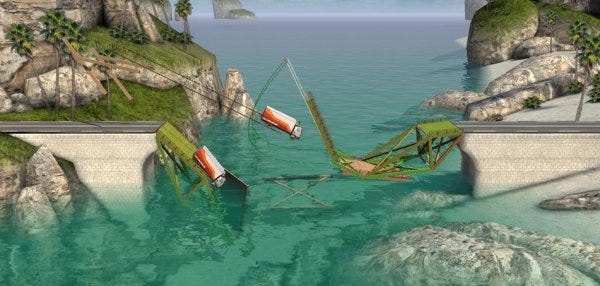 Headup Games are trying an interesting tactic to get more Steam Greenlight up votes for their game, Bridge Constructor: they're giving it away for free. Expressing their frustration at not getting into the Greenlight top 100, the company have suggested that people might like to vote them up in exchange for getting the game entirely for no pennies (and DRM free). It's a bold and brave move, and you can see from it just how important getting on to Steam is for companies like Headup, that they'll give their product away to Greenlight voters in order to get noticed. It'll be interesting to see whether anyone else employs similar tactics to get those vital upvotes as competition hots up.
After all, Steam is continuing to grow as a market, and recent peaked with six million concurrent users over Thanksgiving weekend. PC Gaming/Dead, etc.