Gobbets! Fable 3 On PC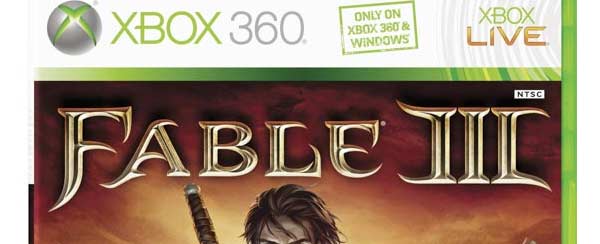 Ready? I'm going to spam at you, right at your face. A few quickfire news stories we didn't manage to cover during the week, just so you fine fellows and fellowettes have a place to discuss them. The ever-pleasingly erudite RPS comments threads are (for the most part - can the more regular bickerers please relax?) one of the shining jewels of this here website, after all.
So, gobbet the first - is Fable 3 coming to PC, despite the second one skipping our hallowed platform? Box art (above) says yes, Microsoft says "shuddup, shuddup!" Or, more precisely, ""We have not made any official announcements beyond 'Fable III' for Xbox 360 at this time." Hmm.