GoG Release Original Syndicate This Week!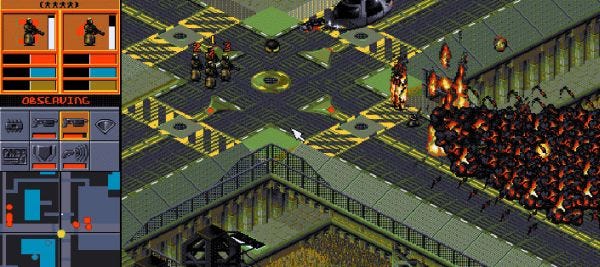 Check the Earth for giant cracks, while demons ride high above the clouds, their red wings raining down fire, because the original Bullfrog Syndicate is to be available once again, via the magic of Good Old Games.
Come this Thursday, prepare to discover just how much was your teenage memory, and how much was Bullfrog's genius, as the 1993 classic that took sentient form in the shape of one Kieron Gillen, is finally playable on your modern systems. Released for $6, it's hard to find a reason to complain about anything today. GoG had previously had trouble clearing the rights for the game, with so many mid-90s classics being caught up in confusion over ownership, but finally it's let loose. Well, in two days.
Um, that's it. I think we should all dance.