Click Click Bang Bang: GOG's Shoot 'Em Up Sale
Includes Crimzon Clover and Raptor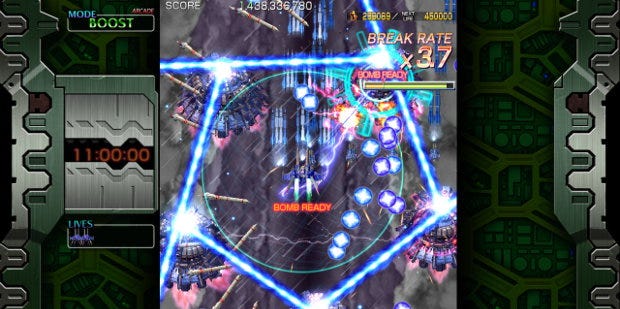 I find shoot 'em ups fascinating and beautiful and exciting to watch but I'm so unfamiliar with the genre I don't even know where to start, a bit with like fighting games. My fingers can still remember how to strafe-jump after 17 years, but I'm danged if they'll learn how to punch out a shoryuken or dodge in bullet hell. It's a shame, as shmups seem to be coming back. One newish shmup I hear mentioned a fair bit is Crimzon Clover World Ignition and hey, it's only £2.69 in a shmup sale on GOG, which also includes dear old Raptor: Call of the Shadows.
Raptor's probably the only shmup I've played a lot of, though that was all the shareware. I tend to think of it as one of Apogee's 'shareware classics', as it seemed everyone I knew with a PC 20 years ago played it. This may well be a large slap of nostalgia. It's certainly from a different school of shmup to bullet hells like Crimzon Clover. Look at how wild this is:
The sale's a small one, only discounting those two along with Humans Must Answer, Raiden III, and Raiden Legacy but hey, I'm aware we should probably post about shoot 'em ups more, so here we are.
Or if you want free things, I had fun playing upcoming shmup Blue Revolver's alpha demo last week. Just don't ask me how it compares to other modern shmups.