Good Snooze, Everyone! Here's An Alan Wake PC Trailer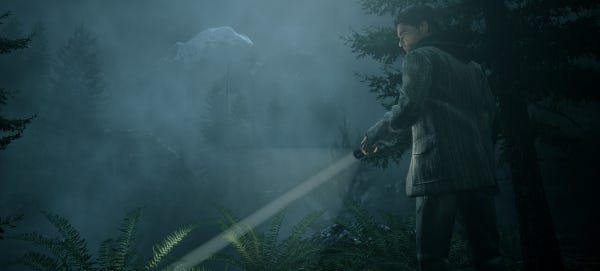 Remedy's sleepy writer sim Alan Wake is out on Steam in a day and a bit, after the lengthiest beta test we've ever experienced. As far as I can tell, it's a perfectly accurate recreation of the life of a writer: just this morning, my breakfast was interrupted when I realised I had been sitting on my foot and that foot was now asleep possessed by a demon intent on enslaving the world to do its bidding. What does it want? It wants YOU to watch the launch trailer they've just released, or it'll smite you with corns. I've embedded it below, to save your soles.

Anyone picking this up? I am looking forward to it, but I do wish there was an Alan Wake Typing of the Dead style game as well.
It's out Feb 16th, fact fans.
Via GameRanx.