Graph March: Rejig Grids To Save Your Walkers
Gridlocked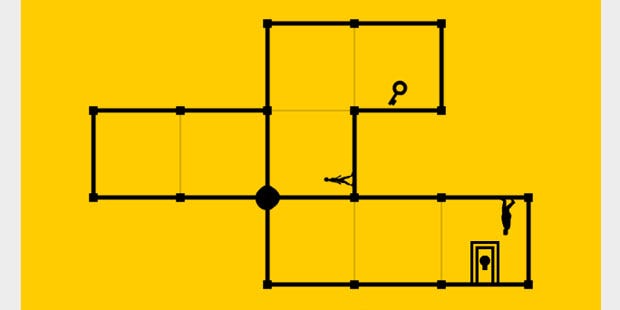 I should get better at keeping an active eye on what's going on with BitSummit. It's a Japanese indie event which last year brought me Forget Me Not: My Organic Garden. This year I've been leafing through some round-ups and tinkering with the first few levels of a neat grid-based puzzler called Graph March [online demo].
The idea here is you use an inky blob to fill in the lines on a grid of squares so the little people can march along them and reach an exit. As the levels get more complex you'll need to pick up keys to open the exit door or manage the timing for opening trapdoors to let the people fall to a different platform but not off the grid entirely.
There's a demo up online so you can play it in your browser (which is what I'm doing right now). It only has six levels but it's enough to see how an expanded version might ramp up the difficulty. I'm cheating a bit because I think the game is intended as a mobile thing, but you can play the demo on PC and to my mind there's no reason it couldn't come to PC so!
One day I'd really like to go to BitSummit and have a proper poke around for myself. In the meantime, thanks IGN!