Griddle Me This: Defense Grid 2 Kickstarter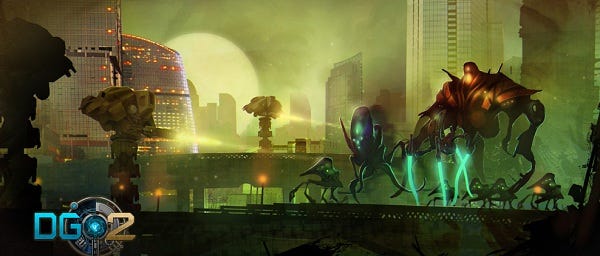 Cook me up another helping of Defense Grid and serve it with plenty of relish, I almost said to the internet just days ago. OK, it might have responded, but it'll cost you. How much? That's where things become a little more complicated. Hidden Path's Kickstarter has four major targets to reach: the first ($250,000) will lead to an eight level expansion with a new story; the second ($500,000) will allow development of a new engine with all original Defense Grid content upgraded to it, plus a new co-op mode; tier three brings a level editor, more multiplayer content, and Mac and Linux releases; and the final tier would bring a full sequel. The opening of the project video (below) is my favourite Kickstarter yet and there are more details on the page.
Defense Grid is probably my favourite tower defence game and by pledging any amount the original is yours, before funding even closes. There's not much else for me to say and I'm so weary that I'm tempted to curl up and sleep through the weekend. Have fun!