H.A.W.X. 2 Open Skies DLC Released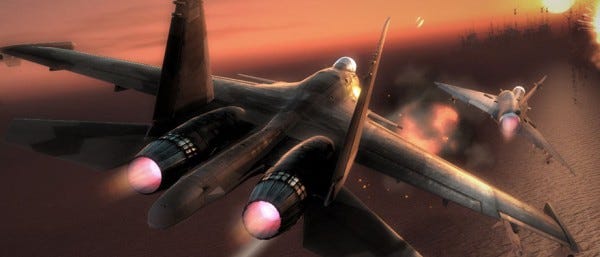 Ubisoft's just released a $9.99 portion of DLC for H.A.W.X. 2 PC entitled Open Skies. A pretty hasty move, considering it's been less than two weeks since the PC release of H.A.W.X. 2 and about two days since the Steam release, but nevermind THAT because the pack gets you three new team missions, five new planes and two new skins. Is that what you wanted, HAWX 2 fans? Or did the release of HAWX 2 pass you by, like a jetfighter in the night? If so, the latest testostetacular trailer can be viewed below.

The full extent of my relationship with HAWX 2 is that I played HAWX 1 and thought it was about as much fun as staring at a lightbulb, but with flight sims becoming a bit of an endangered species these days we should probably take care to nurture any that appear.
What would you breed HAWX 2 with, readers? And why?