J.J. Abrams: Half-Life & Portal Movies "In Development"
Writers working on both stories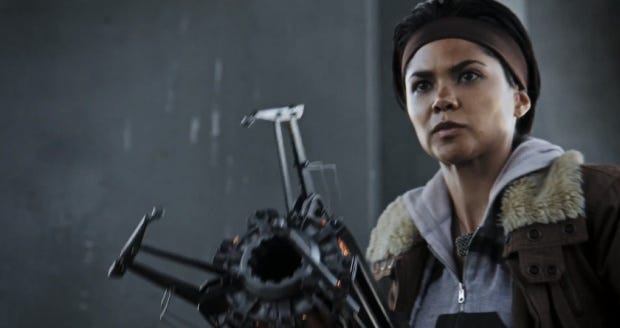 Half-Life and Portal movies are "in development", according to JJ Abrams. The director told IGN that "We've got writers, and we're working on both those stories. But nothing that would be an exciting update." Which means clearly Abrams isn't familiar with Half-Life fans, who can see excitement in a cloud shaped like Gordon Freeman's face.
Abrams spoke about the films only very briefly while promoting 10 Cloverfield Lane, but we've known there's been a collaboration on the cards since at least 2013, when Abrams and Gabe Newell appeared at DICE 2013 together to talk about "storytelling across platforms." There was also a very minor collaboration once before, as there was a Source engine teaser for Abrams movie Super 8.
Obviously a movie is a much larger collaboration. Newell has said previously that the company had conversations with people in Hollywood not long after the release of the original Half-Life, but found the ideas lacking. They said they'd rather do a movie themselves or not do a movie at all. Presumably with Abrams they've found a collaborator they trust - and, more than likely, retain veto rights over any proposed script.
If I were to make a movie in that universe, I'd probably base it on the first Half-Life game. Keep the budget low and make a tightly plotted escape movie about Black Mesa before you do anything else. Although as much as I love the Half-Life and Portal games, I'm not sure it's a cinematic universe I'm dying to see come to life.
Fan films are fun, however. That's where this post's header image comes from: a short film called The Gravity Gun, which you can watch below.