Hands Off My Bird: Chase Goose 2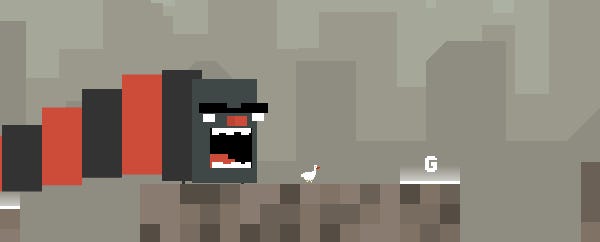 Wow, it's not every Friday the 15th of October that you get to play the best game ever. Courtesy of Mike Rose of the pleasurable Indie Games blog, Chase Goose 2 is a Canabalt-style browser game about a brave goose fleeing certain death for as long as it can. You propel the goose forward by pressing left and right on your keyboard, and... well.
I don't want to spoil anything, but unlike Canabalt Chase Goose 2 isn't simply about timing. Go play. You'll see.