Have A Look At Heroes Of Loot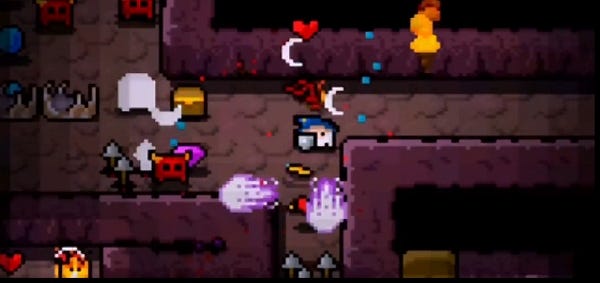 This is a surprise. I am grinning at the Heroes Of Loot trailer. I don't emote often, even if I am feeling amused or entertained. It's a defense mechanism from growing up in Glasgow, where emotions are seen as the weak spot of your Glaswegianosity, and displaying happiness was frowned upon with knives and punching. I trained myself to not react to things, and now suffer a face that appears palsied and angry, even when nice things are happening. So take it from me and my grinning mush that speedy little dungeon crawler Heroes Of Loot looks lovely, and it also has an excellent trailer. The buy page even has a demo, which is such a rarity nowadays that it also counts as loot.

It's a cute and fleet-footed dungeon-crawler that's also a shooter. It's a bit like Gauntlet unchained, giving you the selection of one of four tropey little characters to traipse through the dungeons. And those dank holes are randomly generated, so you and whatever friends you want to take down with you will have an endless supply of spaces to blast through and loot to gather. A quick trip through the demo suggests there's a degree of auto-aim here: you aim generally in the direction of the swarm of enemies and the game takes care of the rest. Might be a fun thing for kiddies to earn an education in deep loot diving?
Here's that excellent trailer.
It's out now, and it costs barely anything.