Have You Played... Adventures Of Shuggy?
Completely batty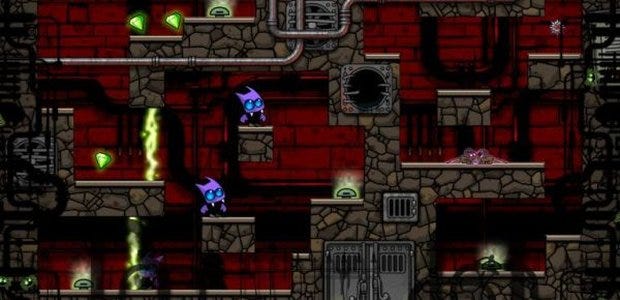 Have You Played? is an endless stream of game retrospectives and PC miscellany. One a day, every day, perhaps for all time.
Touching yourself, as we all know, causes a temporal paradox. The same is true in Adventures Of Shuggy [official site].
Smudged Cat gave us two stunning puzzle games, Gateways and just before it, Adventures Of Shuggy. Neither got close to the attention they deserved, but it's not too late! Both games mix a fascinating combination of puzzle types in the 2D platforming, with time manipulation, shape changing, portal shenanigans, and in this one, room rotating, rope swinging, multiple versions of yourself working together...
But despite so many ideas in one place, it's not a mess. It's a fantastically tight and challenging puzzler, that looks like a classic Amiga game but plays as something much more sophisticated. You're a cutesy vampire bat gathering green gems, but goodness me, it'll expand your brain as you go about it. You can find out for yourself on Steam.