Have You Played... Barbarian: The Ultimate Warrior?
Wolf Whistle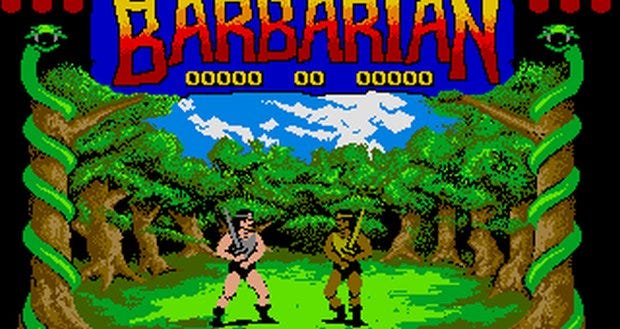 Have You Played? is an endless stream of game retrospectives. One a day, every day, perhaps for all time.
It was all about the lizard kicking that head across the screen.
For all those who worry about violence in games influencing children, I played Barbarian an enormous amount when I was 10, and I've never once swung a sword around my shoulders to chop off a man's head, then merrily watched as a sentient lizard kicked it across the ground. Not even a bit!
Now, this isn't Psygnosis's Barbarian, the side-scrolling platformer. This is Palace Software's single-screen fighting game, released in the US as the infinitely better "Death Sword". DEATH SWORD! Why wasn't it just called Death Sword everywhere?!
The amazing discoveries just keep on coming. The Barbarian dude on the box cover? That guy went on to be the prize idiot Wolf on Gladiators!
And yes, it had all that awful nudey advertising and page 3 models everywhere, and I'll not pretend that 10 year old me wasn't bemused and fascinated by those being plastered all over gaming magazines. But what I most remember is the way that lizard would kick the head. Oh, and copying the hilariously bad grunty noises.
I played it on Atari ST, so that's the only correct version of the graphics as far as I'm concerned. It looked like this (1.00 for the lizard):