Have You Played... Dragon Age: Origins?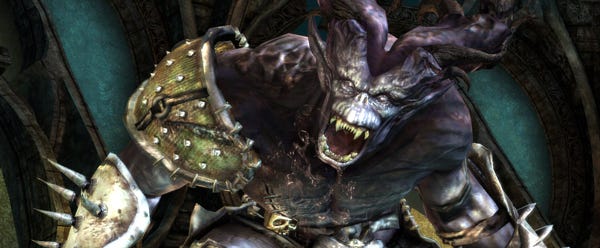 Have You Played? is an endless stream of game recommendations. One a day, every day of the year, perhaps for all time.
Have you heard of it? Dragon Age: Origins was this little RPG put out by an indie studio in Canada called BioWare. Aha, my little joke. But it's a question well worth asking, as with the release of Inquisition I've spoken to lots of people who've never played the original, and would absolutely love it. Including my dad. Dad - play this for goodness sake.
Origins is a pretty unique project. Somehow BioWare were able to quietly be making it for - it's rumoured but unconfirmed - about about nine years. While the last couple of those were somewhat tainted by one of the worst, most ill-conceived advertising campaigns in gaming history, it meant an RPG was able to be created with extraordinary opportunity. And it was worth it. DAO has a depth behind it that lifts the whole experience. While the structure is a very typical BioWare format - do four big tasks then a big climactic task - along the way there's a huge sense of thousands of years of known history, alongside the wonderful relationships you have with your companions.
It's such a wonderful game, with so much to do, and so far to sink in. And in light of my enormous disappointment at learning that Inquisition doesn't have a proper tactical turn-based mode (no, it doesn't - it's a miserable, abortive mess of an effort to crowbar it in at the last minute), I'm sorely tempted to go back and replay five years on.