Have You Played... I Am Alive?
Slide down a building on your bum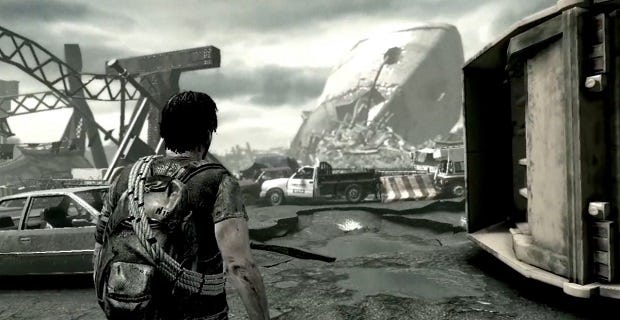 Have You Played? is an endless stream of game retrospectives. One a day, every day of the year, perhaps for all time.
I Am Alive is one of the best games I've ever had the misfortune to play.
Beyond the opening, which introduces a post-disaster setting in grand fashion, I found almost every scene in I Am Alive disappointing. The premise, as I understood it, was to present a grimmer and more credible world gone wrong than seen in most games and films. This is best summarised by the way guns work – you can run out of ammo but still point a gun at someone and hope that they back down, afraid to die. Isn't that a brilliant idea?
I Am Alive has a few brilliant ideas but it discards them too quickly in favour of its more numerous bad ideas. Maybe bad is too strong, but they're certainly boring ideas.
It's a game that promises to bring a little bit of The Road to your monitor but a couple of hours in has you sliding down a toppled skyscraper on your bum wondering where all the tension and melancholy has gone.