Have You Played... Prince Of Persia 2: The Shadow & The Flame?
Long before The Warrior Within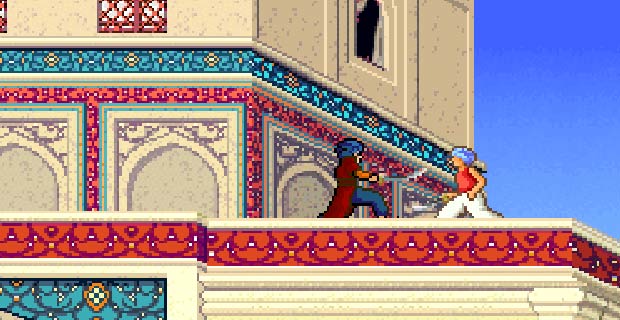 Have You Played? is an endless stream of game retrospectives. One a day, every day of the year, perhaps for all time.
I used to have nightmares about this.
At that point, 1993 to be precise, I had simply no idea that games could go dark. Of course, 1993's dark is laughable by today's standards, but back then - woah, evil mirror version of yourself? That pursues you relentlessly? And can murder you by throwing blue fire at you? Nooooooooooooooo! Took me right back to Superman 3 nightmares, so it did.
Didn't help that the game also regularly attacked me with some of screaming floating head, and there was an awful, tortured death sequence for my dark double. Boy, did I think this was creepy back then.
Of course, I look back now and it's absurdly bright and colourful - and still very attractive with it - and the spooky stuff is about as frightening a child's pipecleaner sculpture. I guess that speaks to how much our imaginations could augment a game back when the technology was crude.
(In the course of writing this, I discovered that there was a recent 3D remake of POP2 for mobile. Of course that is openly grimdark in its visual style, and which seems so very wrong now.)