Have You Played… Prisoner Of War?
"Obey zee rulez"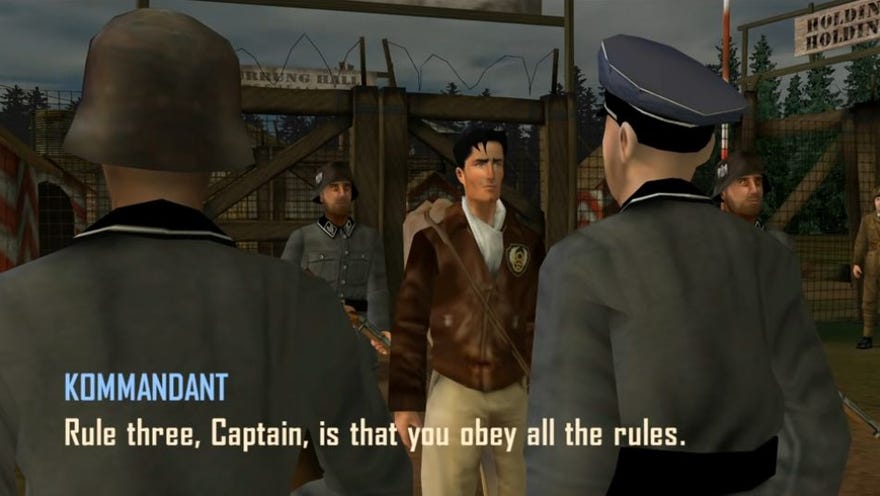 Absurdly bad German accents. That's what happened in this game. Prisoner Of War was a stealthy third-person adventure game about breaking out of a POW camp during World War 2. Except every time you broke out of camp, the German army simply caught you and put you in a bigger, worser camp. Eventually, you end up in Colditz, which is like Hogwarts but with Nazis.
The guards and wardens had awful German accents. But the prisoners were not much better. There were bad French accents too. Bad accents all round to be honest. You go from prison camp to prison camp, accent to accent, peeping through keyholes and stealing bits of gear to make good your escape.
I don't remember too much of its sneaking and contraband smuggling, but I remember liking it. You had set places to be at set times - roll call, breakfast, lights out – and you had to fit in all your sneaking and goods-getting around the daily routine. It's a neat idea that The Escapists would pick up, but only much much later.