Hearthstone: How to get the new Paladin hero
Everything we know so far about unlocking the upcoming new Paladin hero.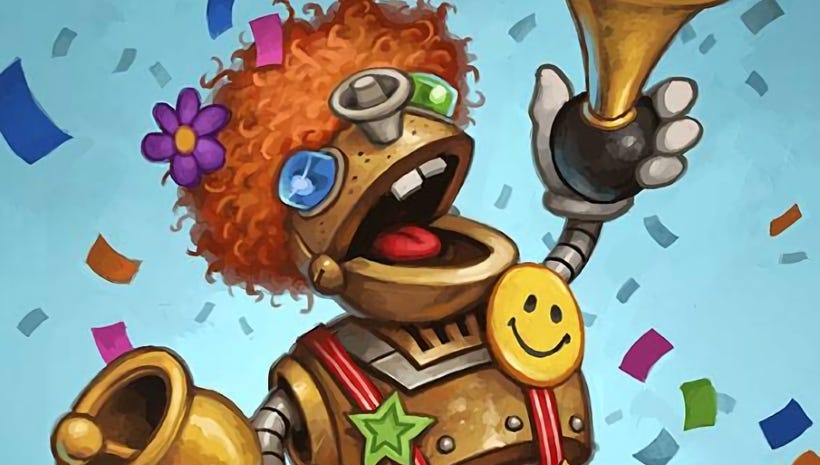 Blizzard has just released the first of a new update series titled In the Works. In the first post, the team behind Hearthstone explain their thoughts on the current meta, the development work that's currently in the pipeline, and provides us with our first look at some of the new Classic cards that are being added to the game.
It also provides our first confirmation that the Hallow's End celebration will be returning to Hearthstone once again this October, and you'll even be able to unlock a new cosmetic Paladin hero portrait when the event goes live.
In this article, we're going to explain everything that's currently known about unlocking this new portrait. Keep in mind though that a lot of the details are still under wraps, and we'll be updating this guide the moment new information is announced by Blizzard.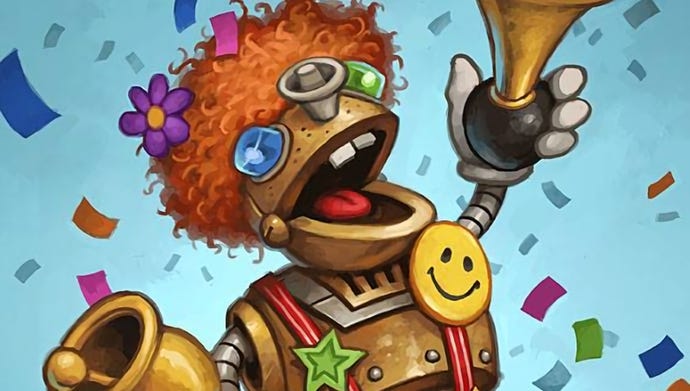 First up, here's the official description about the new portrait, which appears at the bottom of the blog post that covers Hallow's End specifically.
"Hallow's End also marks the arrival of a friendly new Paladin hero who will be avaialble for purchase as part of a special deal."
From this we know at least that you won't be able to unlock the new Paladin hero by simply playing the event, or by reaching a certain milestone in other Blizzard titles (something the team's experimented with in the past).
It seems likely instead that you'll need to purchase the new Paladin hero with real-world currency, and the blog post - not to mention past portrait releases - suggests that it will be tied to some kind of card back bundle.
As for the identity of the new Paladin hero? The post ends ominously with a gif of a character who bears more than a minor resemblance to Annoy-o-Tron.
Seasoned Hearthstone players might recall this insanely popular Paladin early-game card making its presence known absolutely everywhere during the Goblins v Gnomes era.
We'll update this article as soon as Blizzard releases more information about unlocking the new Paladin portrait.