Hell, Yes: Escape From The Underworld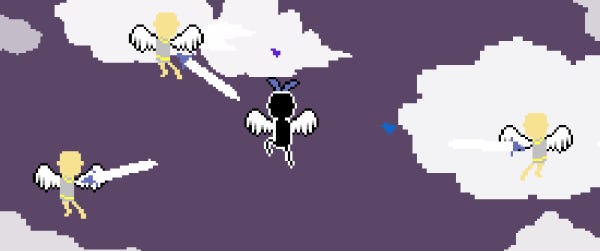 The guys over at the Indie Games blog are going crazy for this. Escape from the Underworld is a half-hour long Metroidvania-style indie game following the fall and rise of an Angel. It's tough, but smart, and perseverance is well rewarded. Go play!
Did you have a nice Haloween? I love Haloween. It's how I'd like the world to be all the time. Black/orange colour scheme, scary films, everyone dressing like an Australian's nightmare, and vegetable carving an accepted pastime. It's great, and if you disagree you are a miserable grumpycat. That's what I think.