Hellblade: Senua's Sacrifice proceeds going to charity on World Mental Health day
Get the game and give to charity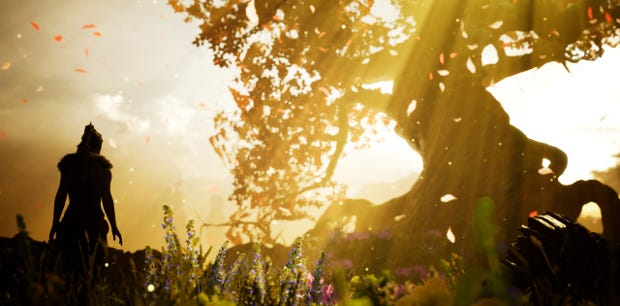 Accolade trailers are usually a bit rubbish, so I don't typically write about them, but Hellblade: Senua's Sacrifice [official site] developers Ninja Theory have put together a slightly special one, made up of screenshots taken by players using photo mode, while the 'accolades' are, instead of being press quotes, taken from fans who were helped by the way the game tackles mental health.
With that in mind, Ninja Theory will also donate all proceeds they receive from the game generated on World Mental Health Day to charity, which takes place tomorrow, October 10.
Hellblade is so visually striking, and its photo mode so robust, that I could stare at screenshots all day. And while Ninja Theory are crowing, a little bit, with all these quotes, it's clearly had a positive impact on some players. Take a gander below.
October 10 is World Mental Health day, and Ninja Theory will donate all proceeds they receive from the game on that day to Rethink Mental Illness. It's a charity that, ">explain the developers, helps millions of people affected by mental illness by supporting and campaigning for them. So if you've been thinking of grabbing the game, tomorrow is a great time to pick it up.
Here's what Samuel had to say about the game in his Hellblade review:
"Hellblade is brave for tackling psychosis so directly, and braver still for pouring so much of its efforts into its narrative. It's unlike anything else I've played this year, and for that reason it deserves a slice of your time."