Hi-Rez Celebrates Tribes' Launch By Reading Its Diary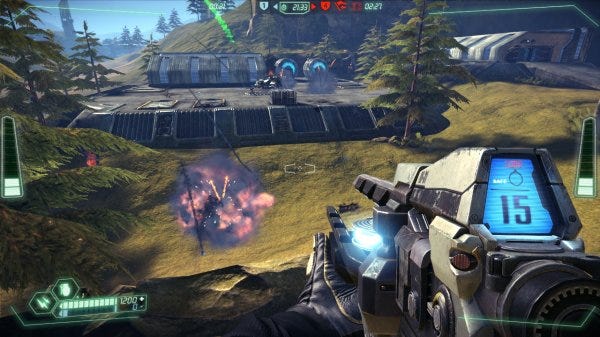 Well, OK, a diary - largely of the development variety. Surely, though, it's full-to-bursting its heart-shaped lock with celebratory guns and glory - or at least some juicy gossip about how Tribes is totally gonna ask that dreamboat from the football team to prom, right? Not exactly. But hey, here's something to get excited about: servers! No, seriously.
After a quick bit about a classic map, this dev diary details Tribes' custom server feature - which will roll out in full a few weeks after the high-flying F2P FPS launches later today - and it looks impressively robust. Hate all classes, vehicles, orbital strikes, and spawn settings? Disable them one-by-one and bask in the isolated futility of Nihilism Tribes. Or, you know, go with something a bit more practical.
After a heavily community oriented beta that - among other major changes - totally revamped Ascend's class system, the game pretty much plays like a dream. Granted, experience gain is about as sluggish as in-game speed is blistering, but that's hardly a first for free-to-play shooters. More importantly, I still felt competitive from the get-go. We'll have a WIT up sometime next week, but until then, I wholeheartedly recommend Hi-Rez's free game about skiing that's not SkiFree.
And now I'm wondering how the immortal world-devouring nightmare yeti would fare against a spinfusor. Well, only one way to find ou-- oh god. Everyone, the yeti's taken the spinfusor. Prepare your ramshackle societies erected from sheet metal and hilariously depressing mementos of the world we once knew. I've doomed us all.