How many jails are in Persona 5 Strikers?
All the Strikers jails.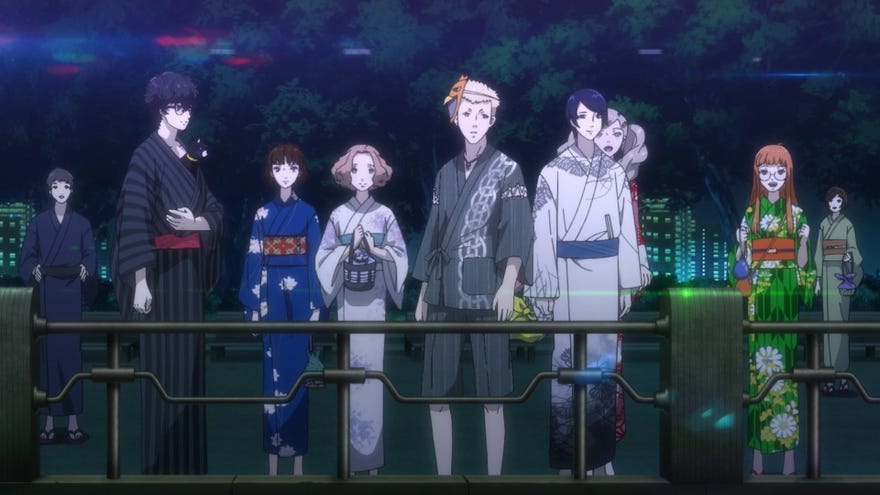 Persona 5 Strikers is out now on PC, Switch, and PS4. It's a pretty long game though, being an entry in the Persona series. There are a number of dungeons in Persona 5 Strikers known as 'jaills', and they must be traversed in order to usurp the 'Monarch' of each one. If you're wondering how far through the game you are, this is the page for you, as we run down how many jails are in Persona 5 Strikers.
Minor spoilers, of course, for the game's twists and turns.
---
On this page:
Watch on YouTube
How many jails are in Persona 5 Strikers?
Throughout your journey in Persona 5 Strikers, you'll be chucked through a series of dungeons where you'll need to battle through hordes of foes and rescue the stolen desires of the public. In total, there are 8 jails in Persona 5 Strikers, but some are slightly more fleshed-out than others. Still, you can always return to them later on if you fancy carrying out a request or grinding a little, since jails don't disappear when you complete them. Here's a bit more information on all the Persona 5 Strikers jails.
Shibuya Jail
In Shibuya, you're up against Alice Hiiragi, a pop idol and fashion designer who has absolutely mountains of young men lining up to give her money and all that jazz. Upon going to the streets of Shibuya, you'll need to take on a bunch of enemies and fight your way through to the final encounter with Alice and her terrifying bunny rabbit form.
---
Sendai Jail
After you hit the road to Sendai, you'll come across a suspiciously successful young author. Ango Natsume needs to be taken out, because like Alice he's stealing people's desires and forcing them to start reading his trash book. Make sure you take part in Ann's Sendai Sweets mission while you're in town too!
---
Sapporo Jail
Mariko Hyodo seems like a nice lady when she's talking to Haru in Sapporo. However, she treats her staff really nastily, and needs a bit of a talking to when you realise how she sees Sapporo in her warped desires. You'll need to jump into her jail and take over the frozen hell that is Sapporo.
---
Okinawa Jail
Okinawa is a beautiful place with all kinds of beachgoing adventures! It's also a terrifying place with a brainwashed town and a jail with no Monarch. Press on through here and you'll be able to make it through, even though Makoto will be bloody terrified.
---
Kyoto Jail
In Kyoto, a surprising Monarch takes control of a jail. Along with the twin fox statues and a bunch of weird teleporting mechanics, the Kyoto jail sees your team add a brand new member, which is pretty exciting.
---
Osaka Jail
Osaka's jail houses the big boss man. The guy behind it all. Akira Konoe. There's some really tough enemies in here, so feel free to grind and train back in Kyoto if you fancy - take the opportunity to fill out some requests and hang out while you get the chance. This game is far from over.
---
Jail of the Abyss
Yay! Congrats on completing the game! There are now no more jails to complete! Well, that's what Persona 5 Strikers would have you believe, before shoving you in the Jail of the Abyss, and showing you the true enemy, the mastermind behind it all. That's right, there's still more to go.
---
Tree of Knowledge
The Tree of Knowledge is the actual final showdown area. Sporting a suitably dramatic soundtrack and even more suitably hard-as-nails enemies, the Tree of Knowledge is where you'll need to head in order to rid the world of evils once and for all. Well, once and for all until another Persona 5 spin-off comes out at least.
---
Congratulations on completing all the jails in Persona 5 Strikers! Remember, if you're struggling earlier on in the game, we have all kinds of guides to help you out with that, including the best Persona 5 Strikers characters, as well as tips on the best BOND skills to invest in.