How Nate press-ganged me into a space war
and why I can't thank him enough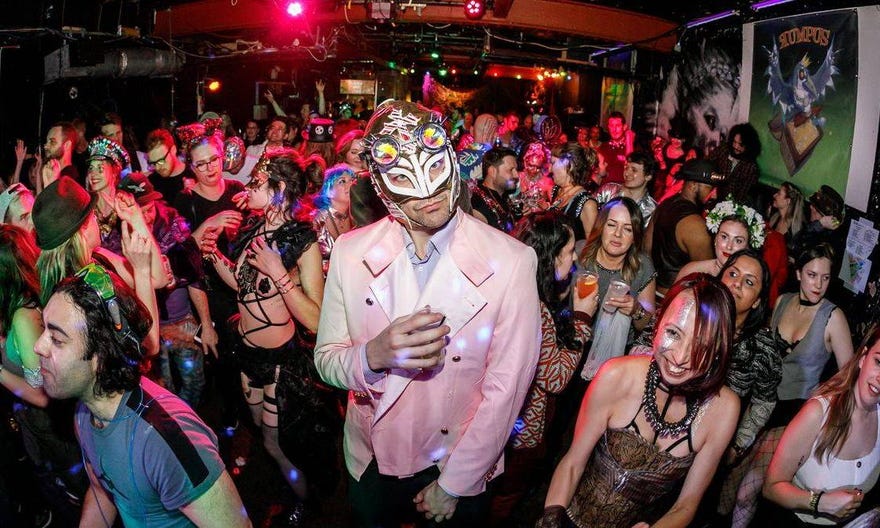 Rezzed is great, but it doesn't half leave you tired. I'd made it to 11pm on Saturday, the night of the industry party (not the party above). It was many hours after I thought I'd go home. I was shattered.
"Hey," Nate says, materialising from the crowd like a genie intent on selling me drugs. "Do you want to go on an adventure?".
"Maybe", says I.
"It's to a rave where you do quests", says Nate.
Read the rest of this article with an RPS Premium subscription
To view this article you'll need to have a Premium subscription. Sign up today for access to more supporter-only articles, an ad-free reading experience, free gifts, and game discounts. Your support helps us create more great writing about PC games.
See more information