The Humble Freedom Bundle is a ridiculous bargain
The most ridiculous bargain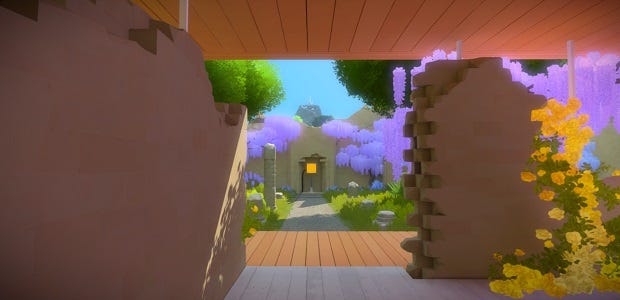 Humble today launched perhaps their best bundle yet. The Humble Freedom Bundle will cost you a minimum of $30 but that price gets you cracking games like Stardew Valley, The Witness, Invisible Inc, Mini Metro, Subnautica, Super Meat Boy, and over thirty (!) more, along with some digital books and... this is a goodun all right. It's for a good cause too, with all money going to Doctors Without Borders, the American Civil Liberties Union, and the International Rescue Committee.
I really did mean that whole 'more than thirty games' thing. The Humble Freedom Bundle packs:
7 Grand Steps: What Ancients Begat
2064: Read Only Memories
A Virus Named TOM
AI War: Fleet Command
Day of the Tentacle Remastered
Ellipsis
Girls Like Robots
Guacamelee!
Hit Tin Roof: The Cat That Wore A Fedora Deluxe
Human Resource Machine
Invisible, Inc.
Mini Metro
Monster Loves You!
Mushroom 11
Ninja Pizza Girl
No Time to Explain Remastered
Nuclear Throne
Octodad: Dadliest Catch
Overgrowth
Retro Game Crunch
Robot Roller-Derby Disco Dodgeball
ROCKETSROCKETSROCKETS
Secrets of Rætikon
Song of the Deep
Spirits
Sproggiwood
Stardew Valley
Streamline
Subnautica
Super Hexagon
Super Meat Boy
Superbrothers: Sword & Sworcery EP
The Stanley Parable
The Swapper
The Witness
Thirty Flights of Loving
Tower of Guns
VVVVVV
Waking Mars
World of Goo
And maybe some more later. And some eBooks and audiobooks and... strewth! What a bargain. All come on Steam for Windows, some have DRM-free versions, and some come on Mac and/or Linux too.
All money will go to the ACLU, IRC, and MSF, divided between them as you see fit. Humble say they'll match up to $300,000 too, flinging their own pennies at the charities.
"We humbly remember that the United States is a nation of immigrants, and we proudly stand with developers, authors, and charities that champion liberty and justice for all," Humble say. "We chose these three organizations because of the inspiring work they do in providing humanitarian assistance to refugees and displaced people as well as in defense of justice, human rights, and civil rights."
You've got a week to grab this bundle.