I Am Rubber, You Are Shoe: Monkey Island Sneakers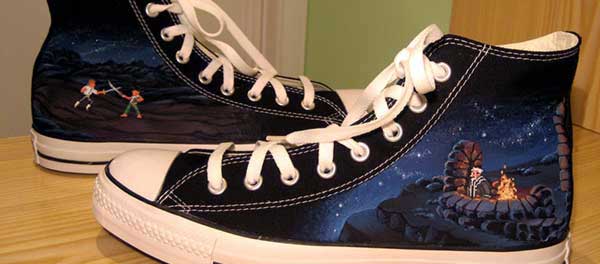 File under 'so pointless it's brilliant'. Via Ron Gilbert (one of the minds behind Monkey Island, and currently working on DeathSpank), one enterprising Spanish LucasArts fan's DIY The Secret of Monkey Island Converse trainers:
One of a kind, baby. That image of the old guy by the campfire, from MI's first scene, always throws me back about 15 years whenever I see it. Aw.
But could I, in good conscience, wear these? I suspect not, but I would gladly hang them from a nail on the back of my door. I'm kerrrrrrayyyyzeeee like that.