I beat Dark Souls 2 with the power of friendship
Whether they liked it or not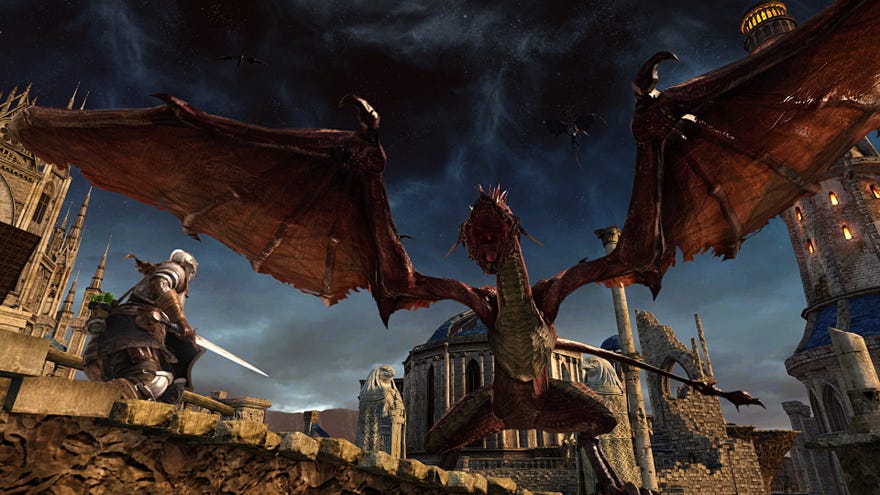 One of my closest friends from home has a place down in the countryside. It's perched on a cliff edge, so in the mornings you can sit on the balcony, grab a coffee, and stare out to sea. A few of us try our utmost to visit every year in a bid to catch up and let our worries melt away. It's become tradition.
Each time we head down, we'll try and tackle a game. Once I brought Dark Souls 2 with me because it's horrendously difficult, and I'd wanted to plough through it for a while (they had no choice). But fairly early on I just hit this wall. There was this one boss I simply couldn't beat. No matter how hard I tried, how many hours I spent, how many videos I watched. I just didn't get 'it'.
Read the rest of this article with an RPS Premium subscription
To view this article you'll need to have a Premium subscription. Sign up today for access to more supporter-only articles, an ad-free reading experience, free gifts, and game discounts. Your support helps us create more great writing about PC games.
See more information