I Call Shotgun: Ghost Reconline's Specialist Trailerfied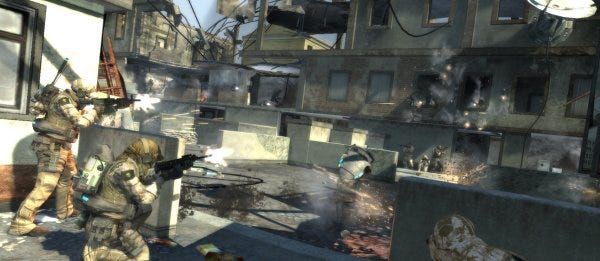 "You make the impossible a reality." Usually, that's the sort of job description I expect from theme park designers, Las Vegas magicians, or anyone fortunate enough to call themselves a "fungineer" in an official capacity. But, according to a new trailer, Ghost Recon Online's Specialist can now count himself among those hallowed ranks. Which is a bit odd, seeing as the rather unfriendly ghost seems extremely proficient at breaking other people's toys. I mean, Blackout cases tech to sputter and die, and A.E.G.I.S. forces bullets to veer off-course, making even the head-poppingest of marksmen feel like lowly Storm Troopers. He is equal parts insult and injury: first he kills your self-esteem, then his shotgun finishes off the rest of you. Here's hoping the next trailer introduces a magical theme park fungineer to offset all the sad. Until then, though, the Specialist is skulking around after the break.
So he seems pleasant. Honestly, between the armament loadout and weapons of mass annoyance, he also seems like the class I might end up gravitating to the most. Is anyone in Ghost Recon Online's closed beta? How does the Specialist actually play? Does he contain as much raw courage as the trailer says? Does he occasionally cross the street before the light changes just because he can?