Immortal Planet trailer shows off Souls-inspired action
Dream lives on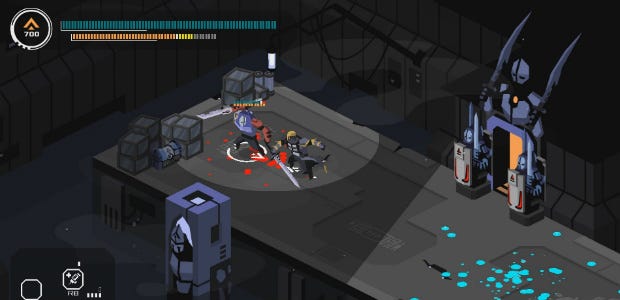 I'm quite excited about Immortal Planet [official site]. It's from the same Polish developer as Ronin, a turn-based stealth hack-and-slash, which I played a bit of and really enjoyed (and I wasn't alone – Marsh liked it too).
The new game is a real-time isometric action-RPG that creator Tomasz Wacławek describes as 'Souls-like'. You're not going to be able to go in and button mash because the focus is on slow-paced, precise combat, where not getting hit is as important and landing a strike.
We now know when it's coming out – some time in July – and there's a new four-minute gameplay video with commentary to enjoy.
I'm a fan of the aesthetic, and the idea of a more deliberate combat system focused on dodging is really appealing. I'm not fully sold on the act of hitting enemies itself, though: it doesn't look like many opportunities for combos, and most of the attacks are just slash left, slash right, slash left again. The video does look like it's early in the game, mind.
There's a big emphasis on stamina, both conserving yours and striking when the enemy is tired, which adds an extra layer of strategy. Here's Wacławek:
"For me, the core of a Souls-like game is the methodical combat where patience and focus are much more important than reflexes. Stamina management is a huge part of that, but I always felt that there can be a lot more done to it to make it more interesting.

"In Immortal Planet, the player sees how much stamina enemies have and can plan his approach around that, but also exploit it – performing a dodge towards an exhausted enemy will let you bash him to stun him for a few seconds. It's a risky tactic, as bashing an enemy with full stamina will stun the player instead.

"There are many items and spells in the game that use the stamina mechanic in innovative ways – cryo spells that damage stamina before affecting health, stims that instantly restore stamina, or attacks that deal bonus damage to enemies with low stamina."
What do you reckon?