Indie Horror Home Comes Home In June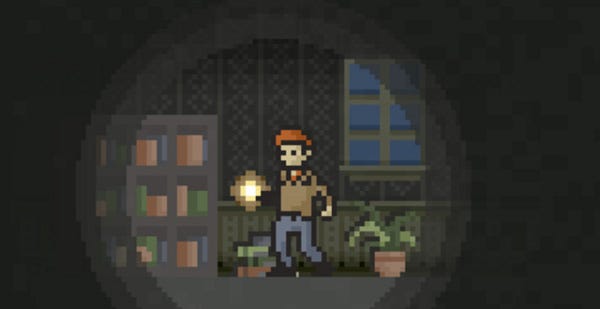 I'll admit to not having heard of 2D night terror Home until the recent release date announcement, but it's nevertheless got the cockles of my skittish heart abuzz with fascination. Between paradoxically dingy and vibrant pixel art and an apparent focus on exploration, there's a bit of a Lone-Survivor-ish vibe to it. Those comparisons, however, don't seem to go far beyond chilled bones and sweat-drenched skin. Home describes itself as a player-driven murder mystery with a room that "changes - subtly, almost imperceptibly - to reflect your perspective. It's a horror game unlike any other, and as you'll discover, its truths are entirely subjective." Which sounds creepy, kooky, mysterious, and spooky. Also, just cryptic enough to leave me wanting more. Come inside, make yourself comfortable, and let a trailer devour your soul after the break. Or maybe intrigue you at bit, at least.
Home's launching on June 1, and there's a lavish pre-order package that includes a town map, "exclusive game universe artefacts," and a real, live instruction manual if that strikes your fancy. Also interesting: a Twitter account from the perspective of Home's main character, which I'm guessing will slowly build to the game's opening. Clearly, a lot of care has gone into the making of this story, so consider my curiosity tentatively piqued. Also, the regular, non-special edition of the game will do little more than lightly tickle your piggy bank at £1.34. So this is probably one to keep an eye on.