Skullgirls Follow-Up Indivisible Secures $3.6 Million
Chrono Trigger Warning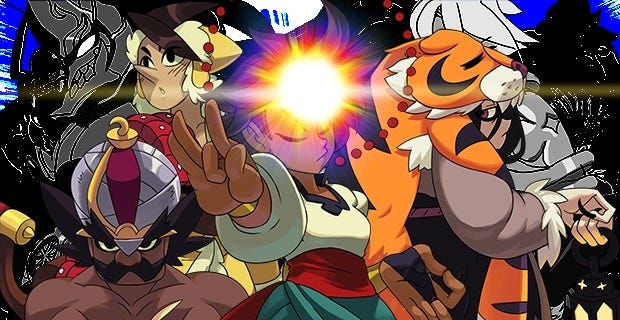 Skullgirls creators Lab Zero have successfully raised a whopping $1.5m for their action RPG, Indivisible. $1.6m even, with a couple of days left to see that grow even taller. $3.6m even, with the now-secured publisher funding too. Enough money, it seems, for the characters to afford clothes this time out.
"Action RPG" seems an odd description for this one from the videos - that just doesn't strike me as a genre that exists in side-scrolling brawling 2D. But what do I know? It's inspired by Valkyrie Profile, and I've never even played Valkyrie Profile! It's certainly proving very popular with the peoples, bringing in an enormous sum over the last month, and looking likely to reach at least $1.7m before it's done. What a lot of dosh, and they've another $2m to add to it from publishers 505 Games now the crowdfunding is secured. Cha-ching.
There are, of course, stretch goals. More music from Hiroki Kikuta looks guaranteed, but the Titmouse & Mystery Anime Studio animated opening looks unlikely at $1.9m. There are a squillion videos to watch on the campaign page, and you can get a prototype there too. As for the finished game, they've set a very sensible distant date of January 2018 for that.