Infinifactory Adds New Mini-Campaigns And Blocks
Bricking it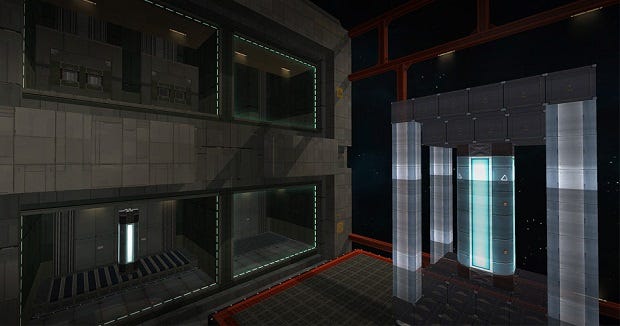 Infinifactory [official site] isn't quite the game it is meant to be just yet, still on Steam Early Access, but that hasn't stopped our John Walker from really enjoying its brain-twisting twists and turns. To summarize from the alpha preview, this new puzzle title from Zachtronics is very obtuse, very good, and very much something that would benefit from updates - like this one!
The Homeward Fleet update this week added introduce a brand-new mini-campaign, which has six new puzzles about "building things from inputs that require processing (i.e. evisceration)." Ew. But that's not all, it also comes with ANOTHER mini-campaign, this one lending its name to the titular update, that focuses on building very large things. Not enough content? How about two new blocks: one capable of calculating the number of blocks it has detected, one that spritzes passing blocks with color.
On a less dramatic note, The Homeward Fleet also includes a variety of small tweaks, including performance improvements and bug fixes. I- hey, stop yawning, goshdarnit. I've saved two of the best for the last. Firstly, there are now Steam trading cards. Steam trading cards. Isn't that marvellous? And secondly, and perhaps more importantly, there is now an "advanced" level editor with more capabilities than its basic one, which will allow you to pretend that you're the developers themselves.