Inside earns 4 awards as BAFTA winners announced
See more winners Inside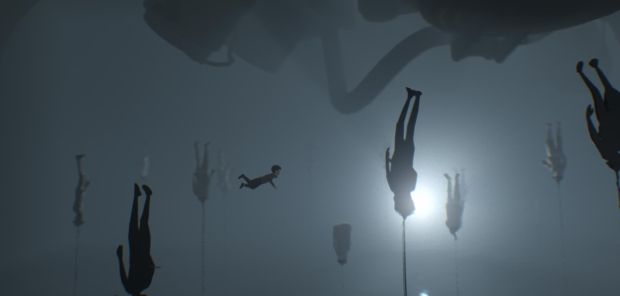 Eerie puzzle platformer Inside [official site] has nabbed four awards as the winners of this year's videogame BAFTAs were announced at the annual ceremony in London. Firewatch and Overcooked were also lathered with attention, winning two awards each. But some skinny bum in a dirty shirt called 'Nathan' took home the Best Game award for something called Uncharted 4, which is, like, probably not even that cool, chuh.

You can see the whole list of nominees and the resultant winners in plain writing here (winners in bold) or just ignore the chaff and fills your eyes with the hot wheat below. The highlights for us include Overwatch (Best Multiplayer), Virginia (Music) and Cissy Jones, who won Best Performer for her role as Delilah in Firewatch. Long-time designer Brenda Romero also received a Special Award for contribution to the industry.
Here's the lowdown on the winners, each with a helpful description from us.
Inside – Artistic Achievement, Game Design, Narrative, Original Property
A small boy puts a family of helpless chicks through a thresher and must live with a steadily bloating guilt.
Firewatch – Debut Game, Best Performer
A male life drawing model chases teenage girls through a park, muttering.
Overcooked – Best Family Game, British Game
Three professional chefs are charged with murder after their mate Greg just gets in the damn way all the time.
The Last Guardian – Audio Achievement
A small boy adopts a furry alligator who regards his master with nothing but a vague look of hunger.
Uncharted 4 – Best Game
An unemployed American alienates his partner by insisting he "knows where to find the treasure".
Rocket League – Evolving Game
Six cars battle for the affection of a beautiful ball, but she can only marry one of them.
That Dragon, Cancer – Game Innovation
Too sad to joke about, sorry.
Pokemon GO – Best Mobile Game
A small boy is forced into the clandestine world of animal fighting and must avoid muggers on a nightly basis.
Overwatch – Best Multiplayer
Twenty-four colourful misfits go on a cruise but are soon pitted against one another in mortal combat.
Virginia – Best Music
A pair of FBI detectives take psychoactive drugs and forget to do their jobs.
Clash Royale – Esports Audience Award
A king swears to protect his kingdom from encroaching invaders, but only if his citizens make enough microtransactions.
There you have it, the full list of winners. We're happy to see many good PC games in there. The awards organisation will be back next year for more of its two cents'. BAFTA stands for the British Association For Those Awards.