Intel Extreme Masters Is Underway, You Can Watch It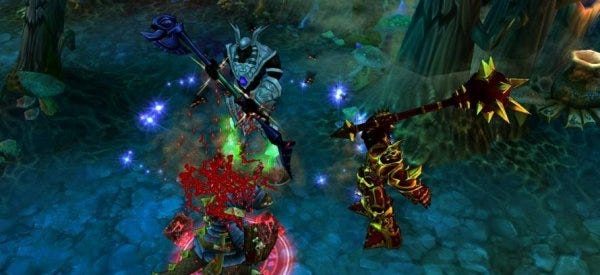 The best of the best of the e-sports types are flexing their brain-muscles and finger-glands to fight it out at the Intel Extreme Masters, right now. You can watch it streamed over here. Counter-Strikes are being struck, League Of Legends are being made legendary, and Starcraft IIs are being uhm stricken? Anyway, $55,000 is at stake.
I miss pro Quake 3, to be honest. Imagine if there was this turnover in physical sports: no more football this year, because everyone is playing polo now. That would be weird.