Interstellar Marines: "Running Man" Thinger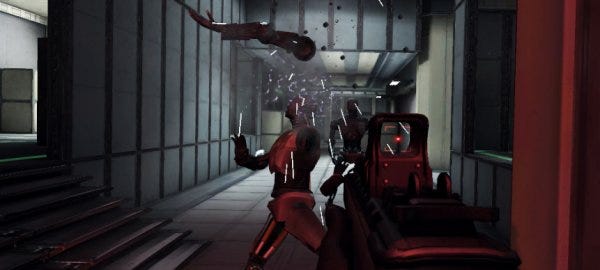 I've said it before, but I really like what Zero Point Software are doing with the little Unity teases that they are releasing for their game. The most recent is some "Advanced Combat Training", which you can play over on the main site.
The training takes place two kilometers below ground deep inside a secret military facility. Here you'll face an onslaught of challenging Combat Training Robot in a range of different training environments. If you succeed you'll be one step closer to becoming a part of the elite battalion of Interstellar Marines secretly being established as first line of defense against other sentient species.
And they've trailered it for our convenience, below. Good stuff.