Introducing 'UbiMan' Copy Protection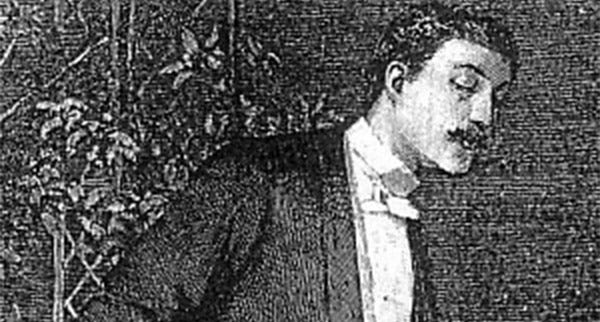 Gaming fans are to be subject to yet more unnecessary restrictions on the use of products they have legitimately purchased, with a harsh new system designed to prevent games from being copied or shared with other players.

The new protection system from Ubi, Soft & Sons requires that an officially-approved Man be stood behind you at all times, watching you as you play. In the event you attempt to pass your game onto another personage, or try to replicate its content in any way, the UbiMan will place a firm hand upon your shoulder, raise his other hand so that the index finger is level with your face and utter, "No, sir. No."
He will then prevent you from playing with your game for the following 90 minutes. He is authorised to use "any means necessary" to achieve this, by order of Her Majesty Queen Victoria.
Commented Ubi, Soft & Sons president Sir Ian Smythington-Ubi:
"Standard protection measures have not proven effective against the terrible tide of game-sharing. Why, just this week I saw a boy pass his cup and ball to another boy, in clear contravention of the 'for personal use only' engraving on the base of the cup.

"I have even heard reports that hand-drawn copies of Snakes & Ladders are being sold from an insalubrious stall round the back of Tooting Market. We encourage all gamers not to purchase such counterfeit items, for their proceeds surely go straight to China's opium dealers.

"Clearly, more strident protection measures were necessary. We believe that the UbiMan offers a fair and effective way of ensuring games may only be used by the individual who purchased them. He will also enhance the gaming experience for players, providing tips and encouragement as they play, and occasionally observing upon the healthy complexions of their mothers and/or sisters."
The first Ubi, Soft & Sons game to use UbiMan will be Ludo, due for release in just 23 years' time.
It has been a quiet week for video games.